When you hungry and you don't want to cook; you can call the nearest restaurant for a portion of food. But what if the restaurant is busy and not receive your call?
Thanks to the innovation in technology. Technology changes people's lives. There is so many best online food delivery app available in the market.
You can easily access the food delivery app with the smartphone. In the food delivery service app, there are thousands of restaurants are connected. So, you can easily find your favorite restaurant and easily place your food order.
They can deliver your food order at your doorstep. So, you don't go to the outside and enjoy your favorite food at home.
But so many apps subsist today. So which app restaurant offers the best food services is hard for you. But, don't worry we list out the top 10 food delivery app in detail which is helpful to you.
There is List of Best Food Delivery App Across the Globe:
Foodpanda
Foodpanda is a food delivery marketplace based in Berlin, Germany. Foodpanda was found by Ralf Wenzel, Rohit Chadda, Ben Bauer, Felix Plog in 2012. It operates in 40 countries and territories.
It allows users to select their favorite meal from local restaurants and place orders via its mobile application as well as via a website.
The company has a partnership with 27,095 restaurants in 193 cities and works with over 15,733 delivery riders.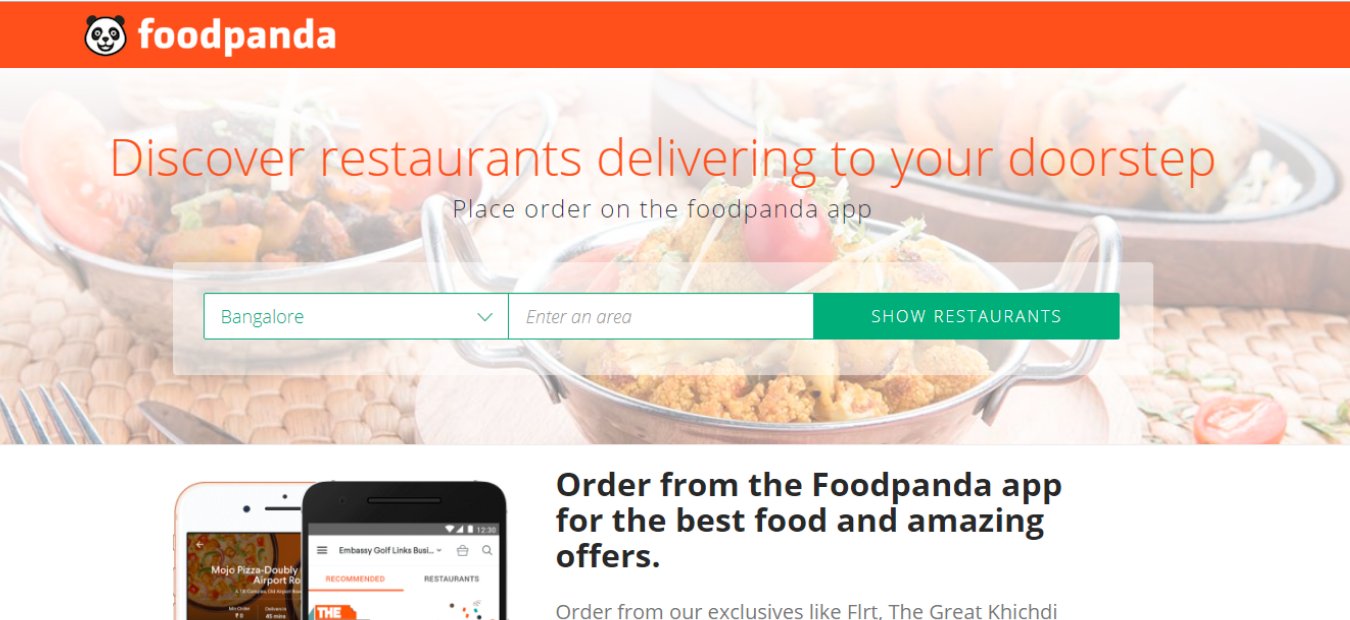 Download FoodPanda App – Android | iOS
Zomato
Zomato, an online food ordering app founded in 2008 by under the name foodiebay. In 2010 the brand renamed as Zomato.
The company expanded the food ordering and delivery services in the top cities of the world.
Now Zomato is available in 24 countries all over the world including India, Australia, Brazil, the United States and many more.
Zomato food delivery offers the best restaurant list for you. It not only offer the restaurant list but also offer the discount offer in your favorite food.
It also works with the social media site like facebook, twitter for foodies. Today, more than 50,000,000+ people use the Zomato app for online ordering.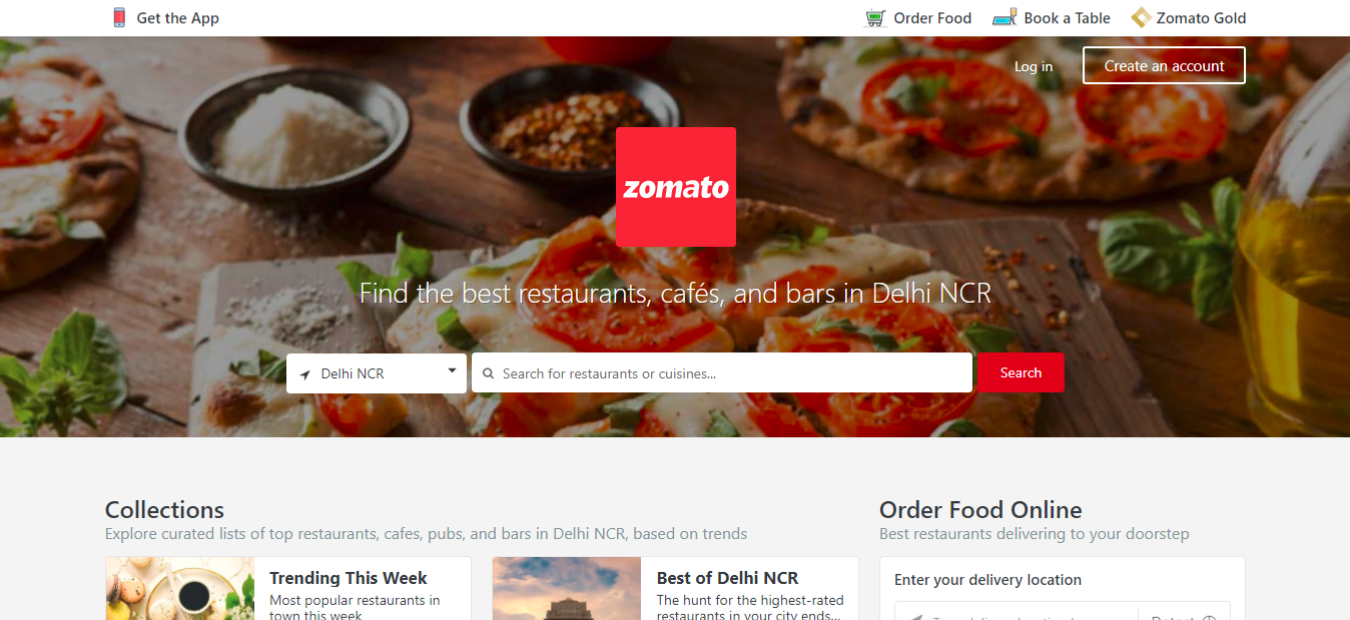 Download Zomato App – Android | iOS
Just Eat
Just Eat is an online food ordering and delivery service which acts as an intermediary between independent food outlets and customers.
It was founded in 2001 by Jesper Buch, Per Meldgaard and Henrik Østergaard. It headquartered in London, England and operates in 13 countries in Europe, Asia, Oceania, and the Americas.
The app enables customers to search for local restaurants, place orders, pay online, and they can also choose from pick-up or delivery options.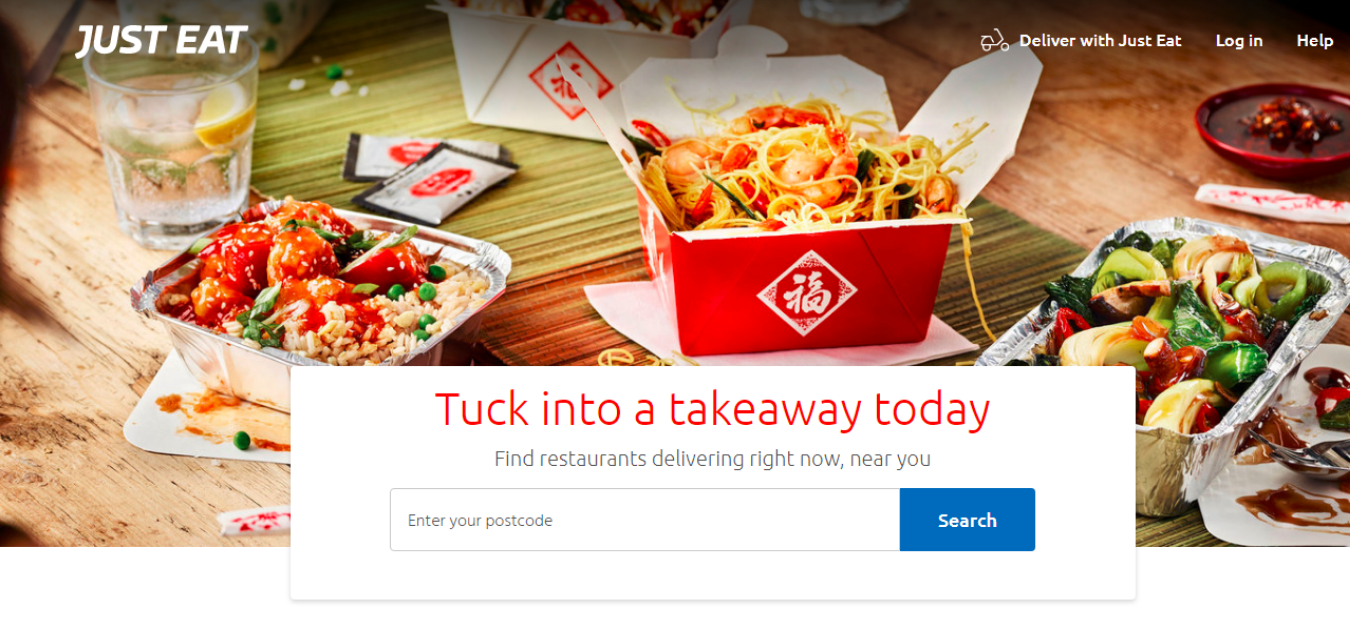 Download Just Eat App – Android | iOS
Deliveroo
Deliveroo is a London based food delivery startup founded in 2013 by Will Shu and Greg Orlowski.
It is operating over 200 cities mainly in Europe and Asia. At present, it has the second biggest food delivery providing services in the U.K., serving 16,000 restaurants.
As of 2018, Deliveroo has over 30,000 food delivery riders around the world. UberEats also works with the same business module, which is considered as the biggest industry competitor to Deliveroo.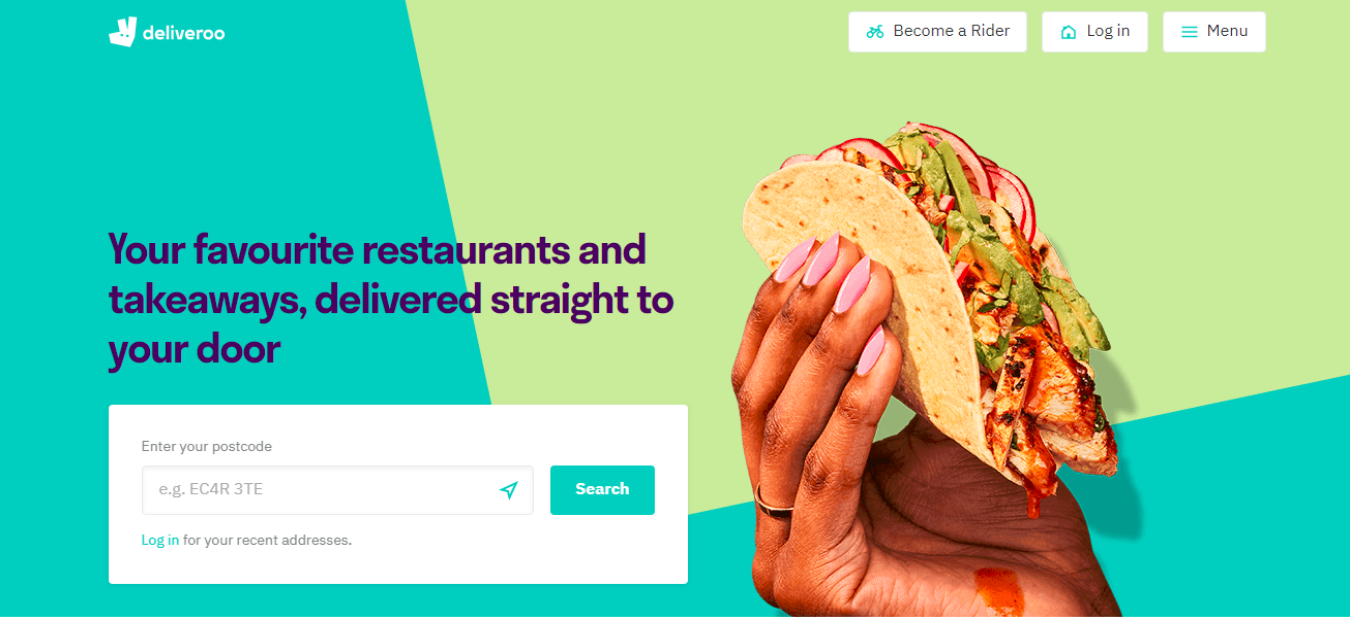 Download Deliveroo App – Android | iOS
DoorDash
DoorDash is an on-demand food delivery service based in San Francisco, California. DoorDash was founded by Stanford students Andy Fang, Stanley Tang, and Tony Xu in 2013.
It supports more than 600 cities in 56 markets. It not only focuses on food quantity but it also on how the restaurants work well with DoorDash to get your food delivered on time to a satisfied customer.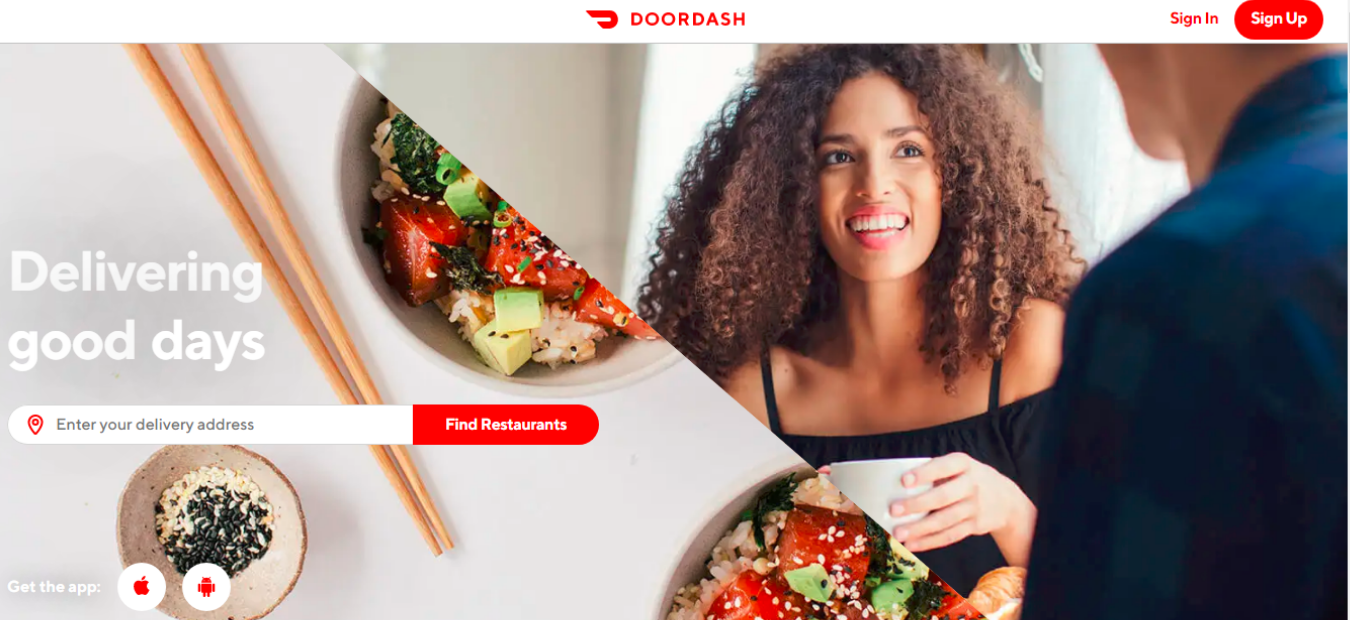 Download DoorDash App – Android | iOS
Postmates
Postmates is an American logistics company that delivers food, groceries, and alcohol to their customers. It was founded in 2011 by Bastian Lehmann, Sean Plaice, and Sam Street and is headquartered in San Francisco, California.
It is the first app to deliver whatever you want when you want it. You can order your favorite food, groceries, and alcohol from the 500,000+ local and national restaurants and retailers.
It also offers a plan for the customer. By subscribing to the Postmates unlimited delivery plan, users can get free delivery of their alcohol and groceries.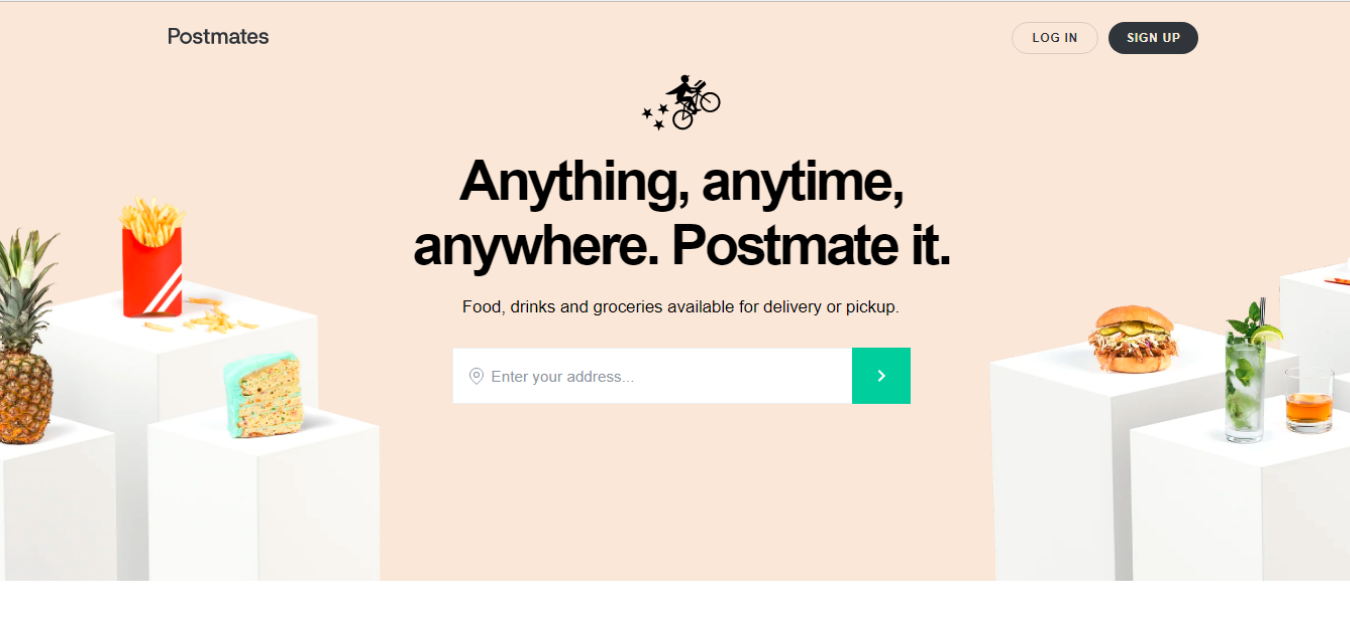 Download Postmates App – Android | iOS
GrubHub
GrubHub is an American online food delivery startup founded in 2004 by Matt Maloney, Mike Evans.
It has a comprehensive list of more than 30,000 restaurants in more than 800 U.S. urban communities to satisfy their customers.
This food delivery app loved by all the people because it provides 24/7 customer support from the customer services team.
It offers an option to find your favorite meal through the list of a local restaurant. More than 10,000,000+ people download the app and enjoy their favorite meal.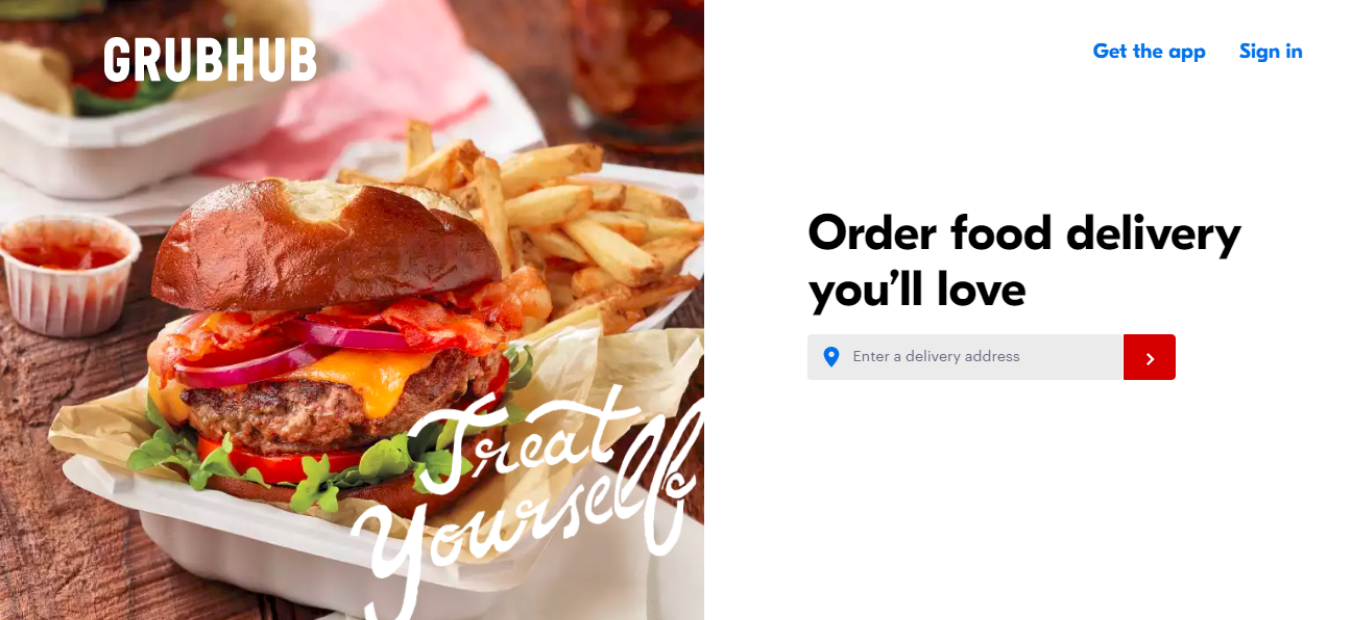 Download GrubHub App – Android | iOS
Swiggy
Swiggy is an India online food ordering and delivery platform based in Bengaluru, Karnataka. It founded by Sriharsha Majety, Nandan Reddy, Rahul Jaimini in 2014.
It has claims to deliver food delivery in 35 minutes. Swiggy partners with a restaurant to provide kitchen service in areas where those restaurants are currently not present so that you can order food in these areas as well.
with more than 50,000,000+ download in the play store, it has rated no. 1 online food delivery services app in India.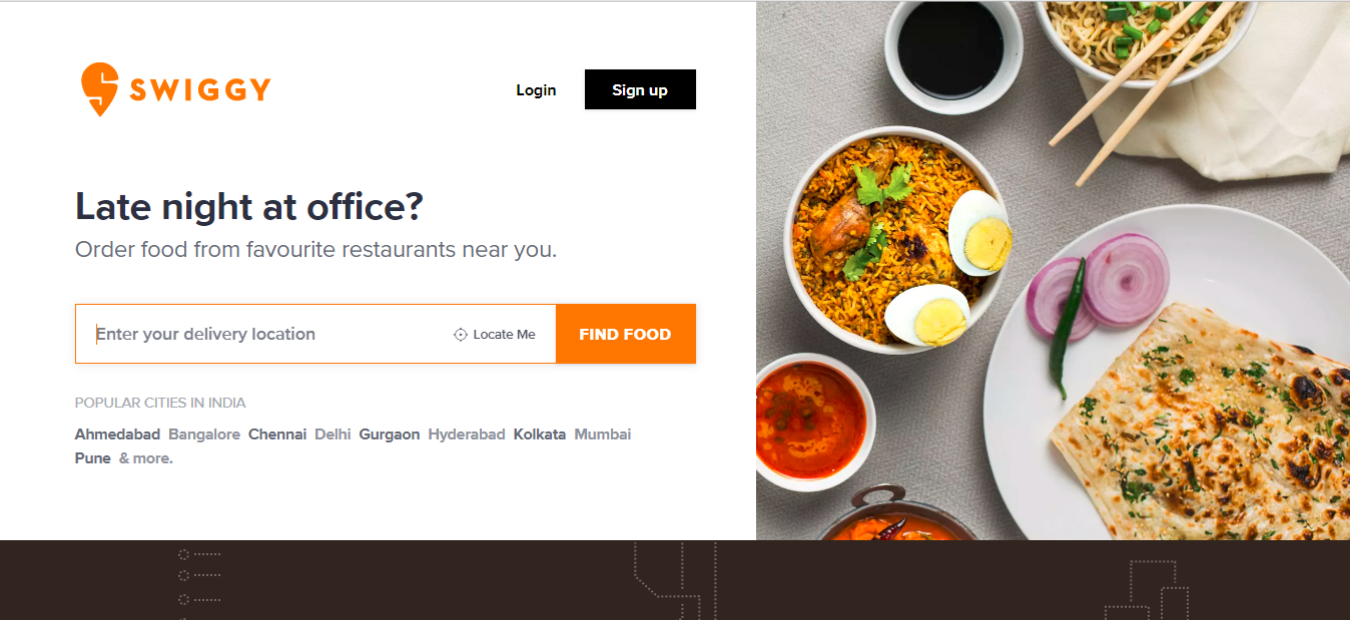 Download Swiggy App – Android | iOS
UberEast
If you trust uber to drive you safely around the cities, you also trust to deliver food at your doorstep.
UberEast is a leading food delivery app and well-known for providing fast and reliable services at your doorstep.
UberEast is an American online food ordering and delivery platform launched by Uber in 2014. The headquarters based in San Francisco, California.
It is operational in 1000+ major cities in various countries all over the world. The app empowers you to choose your preferable food and deliver to your door at a minimum duration time.
Uber and UberEast both are to a different application but both applications have some common features like cashless payment and expected delivery time. More than 50,000,000+ people installed the app across the globe.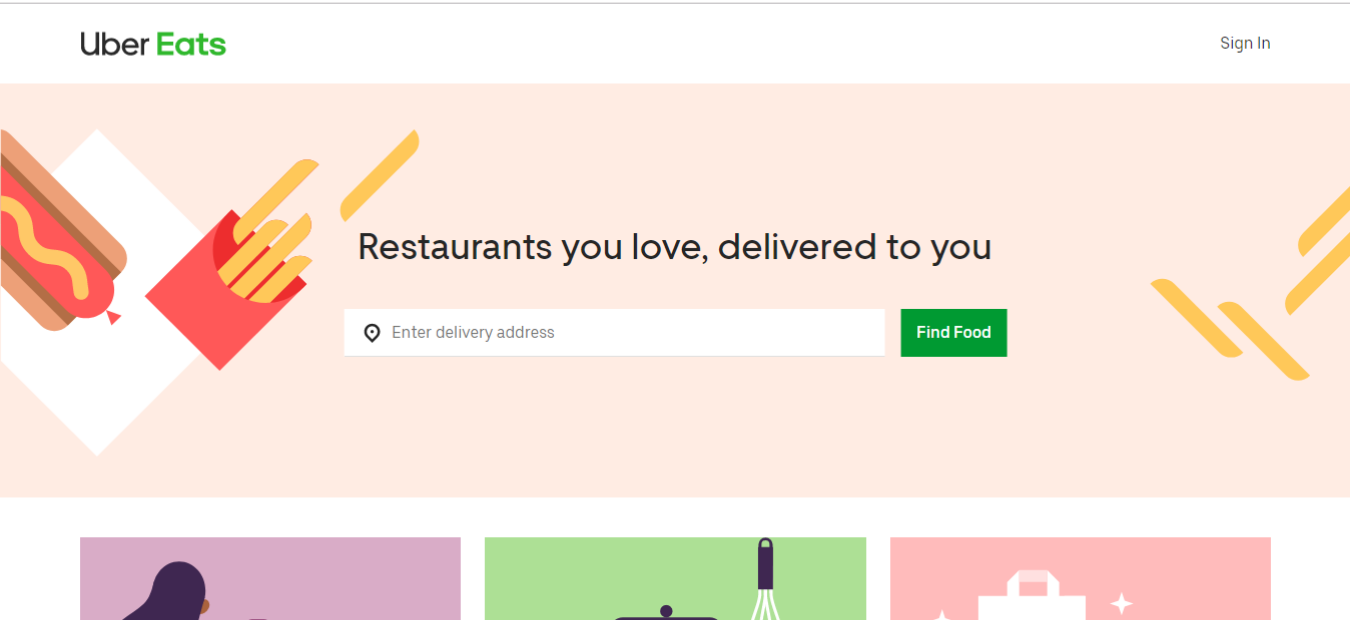 Download UberEast App – Android | iOS
Domino's Pizza
Domino's app is well-known as a Pizza delivery app to place your order without any call. Also, it is known as the first fast-food delivery app and executes fast food delivery at the customer door.
This app allows you to online deliver your order and guaranty you to deliver within 30 minutes.
It also offers various coupon deals and offers for the customer to order their favorite cheesy and luscious pizza anywhere and anytime within the budget. You can pay your order using multiple payment options within the app.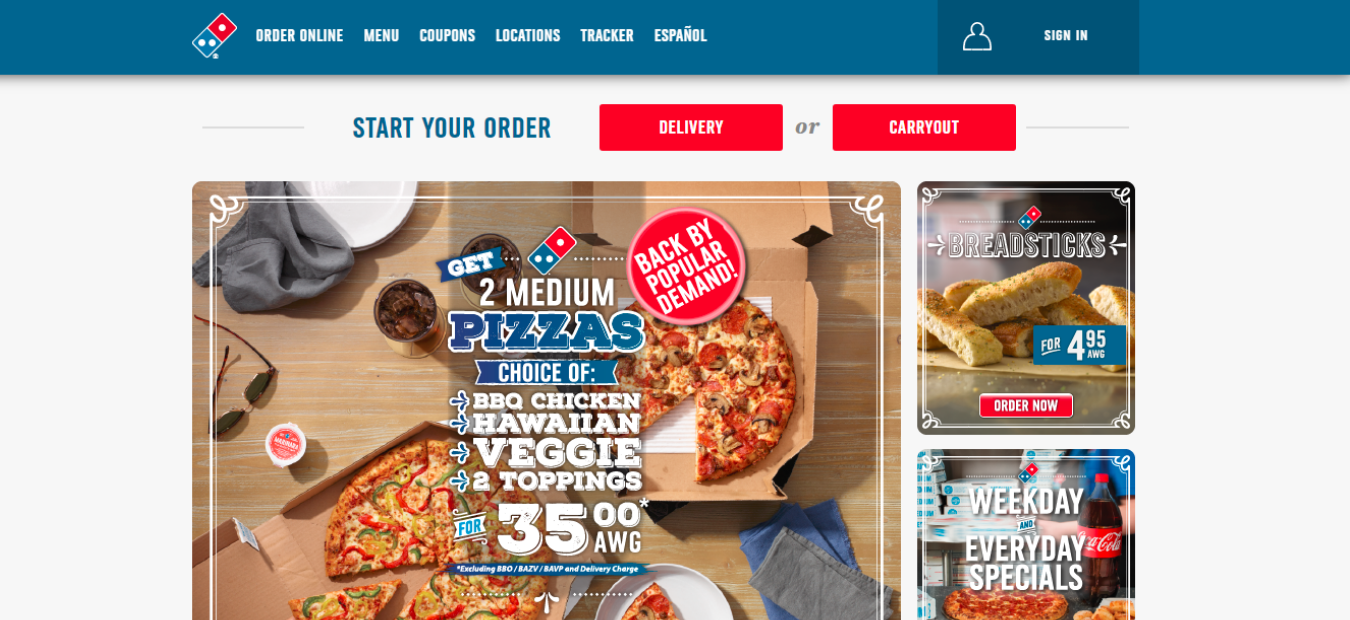 Download Domino's App – Android | iOS
Wrapping Up:
Now you can aware of all the best online food delivery app across the world. If you are interested to develop your best food delivery app and become successful; we will help you to develop your customized app as per your requirement.
We develop both an Android and iOS app for your startup business. For more information review our food delivery app demo. Contact us for more information.